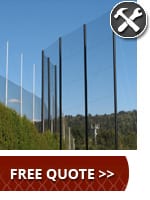 Many Redden Net Custom Nets are straight-forward and so easy to install that you can do it yourself. But your more intricate, custom net designs might require professional installation.
Redden Net Custom Nets can do it for you – we have a skilled, experienced, fully-insured rigging crew ready to come to you.
Call 604.530.2213 (Toll Free 1.800.667.9455) or complete our online form for your FREE Quote.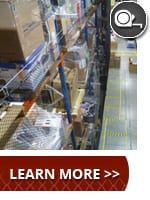 What measurements are required? How are you going to get into the area you need to net? What gauge and mesh size do you need?
When you need a new net, you'll have a lot of questions – and before you can even get started, you'll need those answers. Give us a call.
Redden Net Custom Nets has been designing, building and rigging nets for many, years and one of our thoroughly experienced, trained professionals can help answer your questions…and give you helpful pointers to get you started.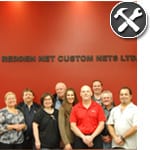 Tel: 604.530.2213
Toll Free: 1.800.667.9455
Email: [email protected]
Our executive team alone has more than 100 combined years of experience in netting. When you call us, you can be sure that you're talking to someone who knows nets and knows how to help you. No middlemen, just really good service. Our Head office, warehouse and net loft is located in Langley BC.
You can also complete our online form.