Orange Transport Netting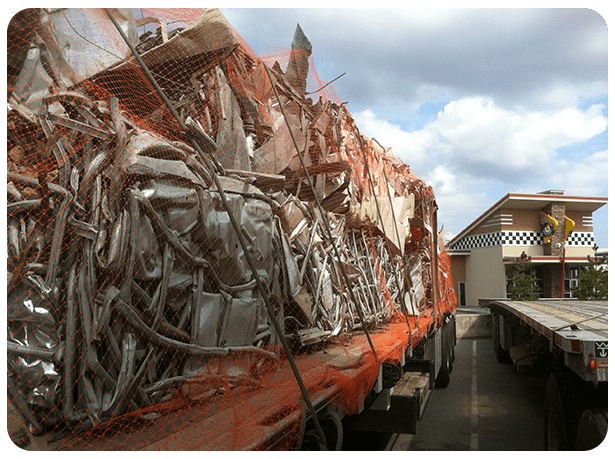 With the transporting of any product there are always concerns, but none greater than when your cargo is scrap metal, crushed or flattened automobiles.  The opportunity for a small nut, bolt, shard of metal etc to become disconnected or dislodged and fall onto the highway, creating a safety hazard, is too great of a risk to take.  Our light weight yet strong, small mesh plastic netting is the answer.  This netting solution is very inexpensive and easy to install.
Redden Net Custom Net's "Orange Transportation Netting":
14′ wide rolls by 1000'
14' wide rolls by 2500'
14' wide rolls by 5000' foot
17' wide rolls by 5000' length
Orange Transport Netting is available across North America. When you need transportation netting, Redden Net Custom Nets can work with you to find a cost- effective, workable solution for your specific debris problem.
Please call us at 604.530.2213 (Toll Free 1.800.667.9455) to discuss your project or request a quotation. You can also email [email protected] or [complete our online form…].

Contact Us
Redden Net Custom Nets Ltd.
5620 – 198th Street
Langley, BC V3A 7C7
Tel: 604.530.2213
Toll Free: 1.800.667.9455
Fax: 604.530.2218
Email: [email protected]