Contact Us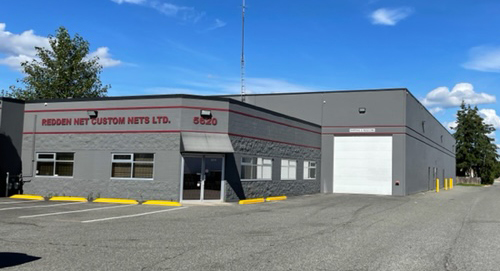 Redden Net Custom Nets Ltd.
5620 – 198th Street
Langley, BC V3A 7C7
Tel:  604.530.2213
Toll Free: 1.800.667.9455
Fax: 604.530.2218
Email: [email protected]
Our executive team alone has more than 100 combined years of experience in netting. When you call us, you can be sure that you're talking to someone who knows nets and knows how to help you. No middlemen, just really good service.  Our Head office, warehouse and net loft is located in Langley B.C.
If you need nets from people who know nets, call us, e-mail us, or drop by. Redden Net Custom Nets have been here for more than five decades and we're not going anywhere…because we're here to help you get the right net, for your particular application, on budget and on time.
Contact Redden Net
Call, email or fill out the form below and we will get in touch with you shortly.
Contact Us
Redden Net Custom Nets Ltd.
5620 – 198th Street
Langley, BC V3A 7C7
Tel: 604.530.2213
Toll Free: 1.800.667.9455
Fax: 604.530.2218
Email: [email protected]