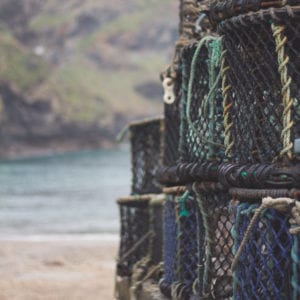 Fishermen have urged a rethink on proposals to ban drift netting in the Torridge estuary.
The Inshore Fishing Conservation Association (IFCA) says a ban is necessary to balance recreational and commercial practice as well as conserve bass stocks, which it believes are in a state of 'dramatic decline'.
It also wants to protect salmon, which it says are accidentally caught in drift nets.
Local fishermen, with the support of Torridge councillor Philip Hackett, believe stocks are in good health.
They say if the ban goes ahead it will lead to a further demise of the Torridge fishing industry that has already seen the last trawler depart Bideford.
They have managed to persuade an IFCA committee to extend the usual four-week consultation period to eight weeks to 'take into account the sensitive and unique circumstances' of the estuary.
Mr Hackett said: "I very much welcome the committee's decision to extend the formal consultation period for the imposition of this unwarranted and unnecessary bylaw.
"I strongly urge all sections of the community, not just the fishermen, to make their views felt as the bylaw will have detrimental social and economic implications within the Torridge area beyond the estuary itself."
The consultation is set to start mid July.
About Redden Custom Netting
In 1958, John Redden started Redden Net Co. Ltd to supply commercial fishing gear to the fishing communities of the Pacific Northwest. Now, more than fifty years later, we have an in-house net loft staffed by professional, experienced net builders – and our executive team has more than 100 combined years of experience in every facet of industrial netting. So no matter what industry you're in, if you need a net, we can build it.
Over the last fifty years, our technology, applications, and materials have become more complex, but our business philosophy remains simple. Treat employees and customers – right.  We do. And we'll do it for you.
Contact:
Phone: 1.800.667.9455 (Toll Free)
Email: [email protected]
Web: http://redden-net.com