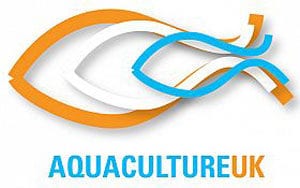 UK – Netmaker, W & J Knox Ltd, was established almost 240 years ago when the Knox family set up a mill in Kilbirnie to spin flax and manufacture linen thread. Two centuries later, Knox is still based in the same Ayrshire town, and has been owned by the local management team since 2004.
Today, Knox offers customised nets, designed for application in aquaculture, camouflage, sport or industry. This is complemented by a highly-engineered net service plant for the fish farming industry.
A popular element of the service offering is the comprehensive database, which records test results, building up a full net history, with direct online customer access.
Knox works with Garware-Wall Ropes Ltd (GWRL) on new netting products for cage nets and anti-predator solutions.
The GWRL brand "Star netting" has been introduced for cage nets, giving a smoother surface, making the cleaning process easier, as fouling struggles to establish an anchor point.
Other GWRL developments include Sapphire Ultracore and Sapphire SealPro. Ultracore, a high-density polythene netting with fine stainless steel wires in its core, is often incorporated as an anti-predator base on Star nets, covering the base and lower walls. Reviews tell of the whole net holding its shape well. SealPro is a lighter version of Sapphire, with a polymer core, and enhanced stiffness. This netting can be used for growing fish, with a proven Canadian track record.
About Redden Custom Netting
In 1958, John Redden started Redden Net Co. Ltd to supply commercial fishing gear to the fishing communities of the Pacific Northwest. Now, more than fifty years later, we have an in-house net loft staffed by professional, experienced net builders – and our executive team has more than 100 combined years of experience in every facet of industrial netting. So no matter what industry you're in, if you need a net, we can build it.
Over the last fifty years, our technology, applications, and materials have become more complex, but our business philosophy remains simple. Treat employees and customers – right.  We do. And we'll do it for you.
Contact:
Phone: 1.800.667.9455 (Toll Free)
Email: [email protected]
Web: http://redden-net.com