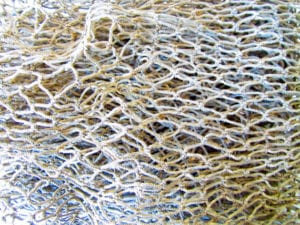 SUNFISH Queensland is rallying to have gill netting thrown out of Pumicestone Passage and Moreton Bay, which is making waves with commercial fishermen who say banning the practice could decimate business.
At request of the Department of Agriculture and Fisheries (DAF), Sunfish QLD have provided a proposal for a net-free zone in Moreton Bay. The proposal will now be used as the basis for further consultation with key stakeholder groups.
Sunfish Queensland executive officer Judy Lynne said gill netting is being targeted as the method shingles fish in the gills. Anything caught in the net then drowns – whether or not the fish is of appropriate size or variety.
"Gill netting is where they take hundreds of meters of net off the back of a boat or four wheel drive," she said. They use a boat… to do a big loop over a school of fish or around a beach.
"Then they'll bring the end onto the four wheel drive and hoist it off the beach and out of the water."
"We're only targeting gill netting," she said. The only thing we are targeting is that apparatus.
"We're targeting the lowest value fishery that has the highest environmental impact."
Ms Lynne said commercial fishers on Bribie and the surrounding areas would instead be able to use tunnel netting, which allows fish of smaller sizes to get away.
Local fisherman Graeme de Graff said he was digging for bait last year at Sandstone Point when he came across what he believed to be the aftermath of gill netting.
"There were 200-300 small brim laying on the ground dead," Mr de Graff said.
"They were too small for them to keep. It was just disgusting to see it."
A DAF spokesperson said freeing Moreton Bay of gill nets may see a boost in local fish population.
"The Government believes that net-free zones will increase the number of fish available for recreational fishing purposes and is part of a wider drive for increased tourism opportunities," the spokesperson said.
Member for Pumicestone Rick Williams echoed DAF's statement on the relationship between recreational fishing and tourism.
"I'm interested in mum and dad being able to take their kids to the Pumicestone Passage to fish," Mr Williams said.
"When they catch a fish they come back. Its tourism and its families"
Bribie Island RSL Fishing Club president Ron Russell said, as a recreational fisher, he has noticed a significant decline in fish numbers in recent decades.
"Commercial fishing obviously has to fish for commercial numbers.
"That must have an impact on fish stocks.
"It's got to be fair for everybody and they have to make a living.
"I don't know how you would balance the two activities."
Commercial fisherman Greg Savige said the changes would be "catastrophic" for local seafood business.
"I think there'd be a lack of employment. It'd put me out of business completely," Mr Savige said.
"Commercial fishing is sustainable.
"The DAF gave a sustainability study two or three years ago that said the only fish under pressure were snapper.
"Recreational fishing takes 3-5 times the amount that commercial fishers catch."
About Redden Custom Netting
In 1958, John Redden started Redden Net Co. Ltd to supply commercial fishing gear to the fishing communities of the Pacific Northwest. Now, more than fifty years later, we have an in-house net loft staffed by professional, experienced net builders – and our executive team has more than 100 combined years of experience in every facet of industrial netting. So no matter what industry you're in, if you need a net, we can build it.
Over the last fifty years, our technology, applications, and materials have become more complex, but our business philosophy remains simple. Treat employees and customers – right.  We do. And we'll do it for you.
Contact:
Phone: 1.800.667.9455 (Toll Free)
Email: [email protected]
Web: http://redden-net.com