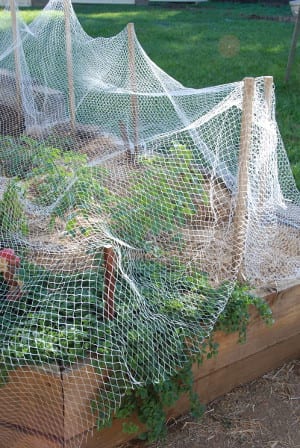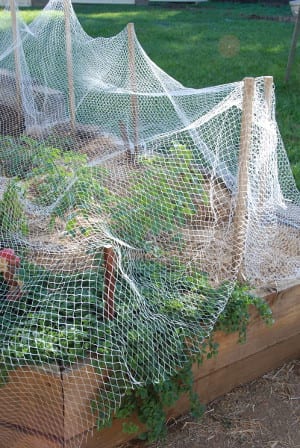 WENATCHEE, Wash. — Lee Kalcsits considers himself to be fortunate. At just 33, he has a top job in Washington state tree fruit physiology.
"I've always loved working in tree fruit," he says. "The most rewarding part is doing cool science that matters to the industry."
Of Hungarian descent, Kalcsits was born and raised on a small berry farm near Edgeley, 33 miles northeast of Regina in Saskatchewan, Canada.
Tree fruit is not grown commercially in the region, but Kalcsits, as a youngster, was fascinated by trying to figure out what kinds of trees could grow in the cold climate.
He earned his undergraduate degree in horticulture at the University of Saskatchewan in Saskatoon and his master's degree in tree eco-physiology there before gaining his doctorate in tree physiology at the University of British Columbia in Vancouver in 2013.
He held a post-doctorate fellowship at the University of Victoria for eight months before joining the Washington State University Tree Fruit Research and Extension Center in Wenatchee in March of 2014.
He and his French-Ukrainian wife, Jennifer, a fitness instructor, are on temporary work visas and applying for permanent work immigration status. They have three children.
Kalcsits has "created a great deal of excitement" in his two years at the center with "innovative approaches to solving complex problems," a "dedication to excellence and his willingness to work with others," said B.W. Poovaiah, WSU regents professor, chair of the Department of Horticulture and associate director of viticulture.
"He's an outstanding young faculty member. He has tremendous potential to excel and we see a bright future for him," Poovaiah said.
Upon his arrival in Wenatchee, one of Kalcsits' first assignments was to head a two-year Washington Tree Fruit Research Commission-funded research project determining whether hand-held X-ray fluorescence (XRF) meters could be successfully used to measure calcium and potassium in tree fruit.
Calcium is essential for cell wall strength in plants but deficiencies contribute to bitter pit in apples and cork spot in pears, resulting in grower losses.
The only means for growers to assess calcium levels is to send samples of apples or pears to a lab where they are dried, ground and run through an inductively-coupled plasma mass spectrometer or an atomic absorption spectrometer. It takes two to three weeks to get a measurement.
"It's time-consuming and expensive if you do it multiple times per field and multiple times a year," Kalcsits says.
The grower also only gets one measurement for the sample. If he has bitter pit in 20 to 30 percent of his crop, he doesn't know which trees it's coming from.
The hand-held XRF allows multiple measurements throughout an orchard whenever the grower wants with virtually instantaneous results.
"When we went out and measured fruit in an orchard in June and then the same fruit at harvest, last year, the fruit with low calcium in June still had low calcium at harvest," Kalcsits says.
Knowing which immature fruit has calcium deficiencies in June allows a grower to adjust sprays to reduce fruit size, which relates to calcium.
Another problem with the lab spectrometer analysis is that grinding leaves or fruit consolidates elements within the sample. "We want to understand uneven nutrient distribution in apples and how that promotes calcium-related disorders," Kalcsits says.
The XRF was developed about 15 years ago to identify different types of metals in recycling and is used in environmental remediation and archaeology. In the last seven years or so, the technology has been tested in corn and other field crops.
Kalcsits' study has shown the XRF is just as accurate as traditional lab analyses in assessing elements in fruit. The next phase of the study, 2016 through 2017, is developing XRF calibrations for Fuji, Honeycrisp and Cripps Pink. The latter is known to be high in calcium.
When the calibrations are done, growers will be better prepared to buy the XRF and use them in their orchards.
However, they cost $50,000 apiece, so Kalcsits doesn't foresee small growers buying them. Rather, consultants doing nutrient testing and larger tree fruit companies will likely use them.
Beside that project, Kalcsits is studying the effectiveness of red, blue and pearl-colored netting over fruit trees to protect fruit from hail, wind and birds and to reduce heat, sunburn, light intensity and soil temperatures while increasing photosynthesis.
Different colors of netting modify spectra of light reaching trees that may result in different physiological responses still to be determined.
Washington state is the most northerly major apple growing region in the world that has a desert climate. That makes for longer days, which are great for growing fruit except that longer high light intensity and heat increases stress on trees, Kalcsits says. Netting reduces that stress while protecting fruit.
As orchard establishment costs increase and run $20,000 to $30,000 per acre, it's important to maximize efficiencies and optimize yields faster by understanding orchard environment, he says.
The goal is quick and uniform tree canopy growth to reach full production. Topography, soil, nutrients and water all affect orchard productivity.
"Within an orchard you may have a sandy patch or loamy or clay pans at different depths. All of that contributes to how the soil holds water and nutrients. If you can identify those zones, you can adjust irrigation and fertilization accordingly," Kalcsits says. "Growers can now map their soil nutrients before planting."
As automation and mechanization increase, uniformity in an orchard is critical, he says. To produce that, understanding soil, nutrients and water and how they impact plant growth is equally important.
About Redden Custom Netting
In 1958, John Redden started Redden Net Co. Ltd to supply commercial fishing gear to the fishing communities of the Pacific Northwest. Now, more than fifty years later, we have an in-house net loft staffed by professional, experienced net builders – and our executive team has more than 100 combined years of experience in every facet of industrial netting. So no matter what industry you're in, if you need a net, we can build it.
Over the last fifty years, our technology, applications, and materials have become more complex, but our business philosophy remains simple. Treat employees and customers – right.  We do. And we'll do it for you.
Contact:
Phone: 1.800.667.9455 (Toll Free)
Email: [email protected]
Web: http://redden-net.com