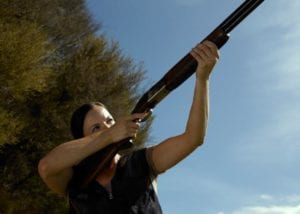 They are the winged invaders who persistently colonize cities and towns in Hampshire and beyond. Pigeons have a notorious reputation for taking over buildings and homes in urban areas and causing havoc for members of the public. Now hospital chiefs in Southampton have been forced to launch an all-out war on birds who have secured a stronghold on their premises and been getting caught in their bird netting.
Bosses at Southampton General Hospital have launched a major cull to combat huge numbers of pigeons nesting and fouling on the Tremona Road site.
They have called in a hit-squad to remove the birds –- with tactics including trapping, catching and shooting them.
Now animal lovers have hit out at the techniques claiming they have caused distress to patients.
But the hospital insists it is they are carrying out the cull as discreetly as possible on birds it saysthey say are a health risk to the public.
The pest control team has used tactics ranging from using hawks and falcons to scare them away or as a last resort, shooting them.
Now they are repairing damaged netting to deter the birds from returning in future.
But one patient, too scared to give her name told the EchoEcho: "I'm really upset at seeing my favourite pigeons being shot and killed in front of my eyes.
"This hospital is meant to help people get better yet we had to see this. I am an animal lover and this is wrong on so many levels.
"My friends who also saw this today are so upset and now are worse than when they came in.
"How can you cull these fantastic pigeons who have brought happiness to all of us during our dark times? We watched babies hatch and watched them feeding from their parents only to be shot and left for dead?"
But the hospital stresses the cull has been carried out during the early morning out of sight of most patients, visitors and staff to causes minimal distress.
A spokesman for University Hospital Southampton NHS Foundation Trust said: "As part of our ongoing management of pest control, we are currently carrying out an exercise to reduce the number of pigeons on our site.
"This process involves a number of measures, including culling, trapping, repair and replacement of netting and the use of hawks and falcons, which are carried out by experienced bird control specialists.
"This work enables us to minimise the number of pigeons around the hospital and reduce the level of fouling and nesting."
A spokesman for the RSPCA said: "Pigeons may sometimes be perceived as a nuisance and members of the public might wish to deter them from an area or a building for various reasons."
He considered the most humane ways to restrict them was reducing food availability or putting up anti-perching devices such as netting and spines.
About Redden Custom Netting
In 1958, John Redden started Redden Net Co. Ltd to supply commercial fishing gear to the fishing communities of the Pacific Northwest. Now, more than fifty years later, we have an in-house net loft staffed by professional, experienced net builders – and our executive team has more than 100 combined years of experience in every facet of industrial netting. So no matter what industry you're in, if you need a net, we can build it.
Over the last fifty years, our technology, applications, and materials have become more complex, but our business philosophy remains simple. Treat employees and customers – right.  We do. And we'll do it for you.
Contact:
Phone: 1.800.667.9455 (Toll Free)
Email: [email protected]
Web: http://redden-net.com