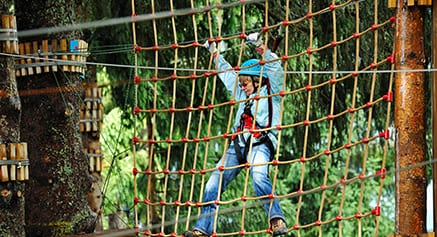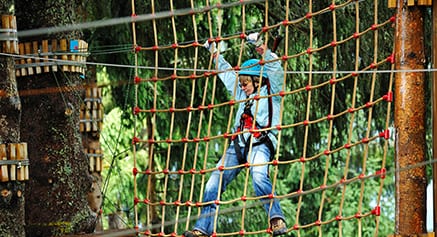 Working toward an objective of keeping a greater number of fans seated behind dugouts safe from line drive foul balls and parts of broken bats, netting at Davenport's Modern Woodmen Park will soon be extended.
The City of Davenport is currently soliciting bids for a project which would extend protective netting at the Midwest League stadium from the backstop area to the end of dugouts on the first and third baselines.
Netting currently extends across the backstop area to the beginning of dugouts on both sides of the diamond.
"When you see some of the situations that have occurred over the past several years at the major-league level, you want to do what you can to minimize the risk for fans and that is what we are doing here,'' Quad-Cities River Bandits owner Dave Heller said.
Heller said the project has been in the planning stages for nearly six months, shortly after Minor League Baseball president Pat O'Conner encouraged the clubs his organization oversees to follow guidelines put in place this year at the major-league level by commissioner Rob Manfred.
Two other Midwest League teams, Fort Wayne and West Michigan, have already extended netting in their stadiums this season.
A handful of facilities, including Clinton's Ashford University Field and Community Field at Burlington, already have netting which extends to the end of the dugout or beyond. Other Midwest League clubs are contemplating changes or have opted to make no changes at the current time.
"It is something we approached the city about and they have agreed to let us move forward with this,'' Heller said. "We have always taken the safety of our fans seriously and while there will always be a certain level of risk, we want to do whatever we can to minimize that.''
Heller said netting has been extended at the stadium in Billings, Montana, where the Pioneer League team he owns plays and plans are in the works to do the same before next season in Wilmington, Delaware, where he owns a Carolina League team.
He hopes to have the Quad-Cities project completed at some point this season, but it is possible that the netting won't be in place until after the current season ends.
"There are a lot of projects like this under way, but we are hopeful to have it finished yet this year,'' Heller said.
His hope is that the result will not significantly impact the view for fans.
"The technology behind today's netting is improved and hopefully it will be as in-obtrusive as it can be,'' Heller said. "For fans who want to sit behind protective netting, we've always tried to work with them the best we can and for fans who don't want to sit behind a net, we still have seating options for them as well.''
About Redden Custom Netting
In 1958, John Redden started Redden Net Co. Ltd to supply commercial fishing gear to the fishing communities of the Pacific Northwest. Now, more than fifty years later, we have an in-house net loft staffed by professional, experienced net builders – and our executive team has more than 100 combined years of experience in every facet of industrial netting. So no matter what industry you're in, if you need a net, we can build it.
Over the last fifty years, our technology, applications, and materials have become more complex, but our business philosophy remains simple. Treat employees and customers – right.  We do. And we'll do it for you.
Contact:
Phone: 1.800.667.9455 (Toll Free)
Email: [email protected]
Web: http://redden-net.com