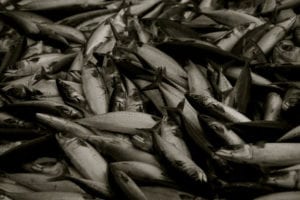 Recreational fishers and local fish shops are being put on notice amid claims recreational fisherman have been illegally selling their catch. A market has reportedly opened up after the state government announced restrictions on commercial fishing in Port Phillip Bay. Netting bans will come into effect in Corio Bay April 2018, and 2022 in the rest of Port Phillip Bay. The commerical licence buy-back scheme has allegedly already led to shortages, sparking fears recreational anglers are hawking their catches directly to fish shops. Fisheries officer Mark Gibson says it's not just recreational fishers who are in their sites.
About Redden Custom Netting
In 1958, John Redden started Redden Net Co. Ltd to supply commercial fishing gear to the fishing communities of the Pacific Northwest. Now, more than fifty years later, we have an in-house net loft staffed by professional, experienced net builders – and our executive team has more than 100 combined years of experience in every facet of industrial netting. So no matter what industry you're in, if you need a net, we can build it.
Over the last fifty years, our technology, applications, and materials have become more complex, but our business philosophy remains simple. Treat employees and customers – right.  We do. And we'll do it for you.
Contact:
Phone: 1.800.667.9455 (Toll Free)
Email: [email protected]
Web: http://redden-net.com