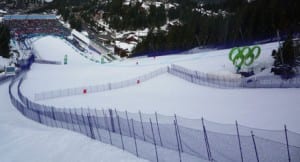 PORTERVILLE — A 20-foot section of netting used to cover orange trees was stolen from an orchard in the 15200 block of Road 216 near Porterville.
The theft occurred sometime between 5 p.m. on Sunday and 8 a.m. on Monday, according to Tulare County Sheriff's deputies, who are investigating.
The loss was estimated at $1,000.
About Redden Custom Netting
In 1958, John Redden started Redden Net Co. Ltd to supply commercial fishing gear to the fishing communities of the Pacific Northwest. Now, more than fifty years later, we have an in-house net loft staffed by professional, experienced net builders – and our executive team has more than 100 combined years of experience in every facet of industrial netting. So no matter what industry you're in, if you need a net, we can build it.
Over the last fifty years, our technology, applications, and materials have become more complex, but our business philosophy remains simple. Treat employees and customers – right.  We do. And we'll do it for you.
Contact:
Phone: 1.800.667.9455 (Toll Free)
Email: [email protected]
Web: http://redden-net.com